∆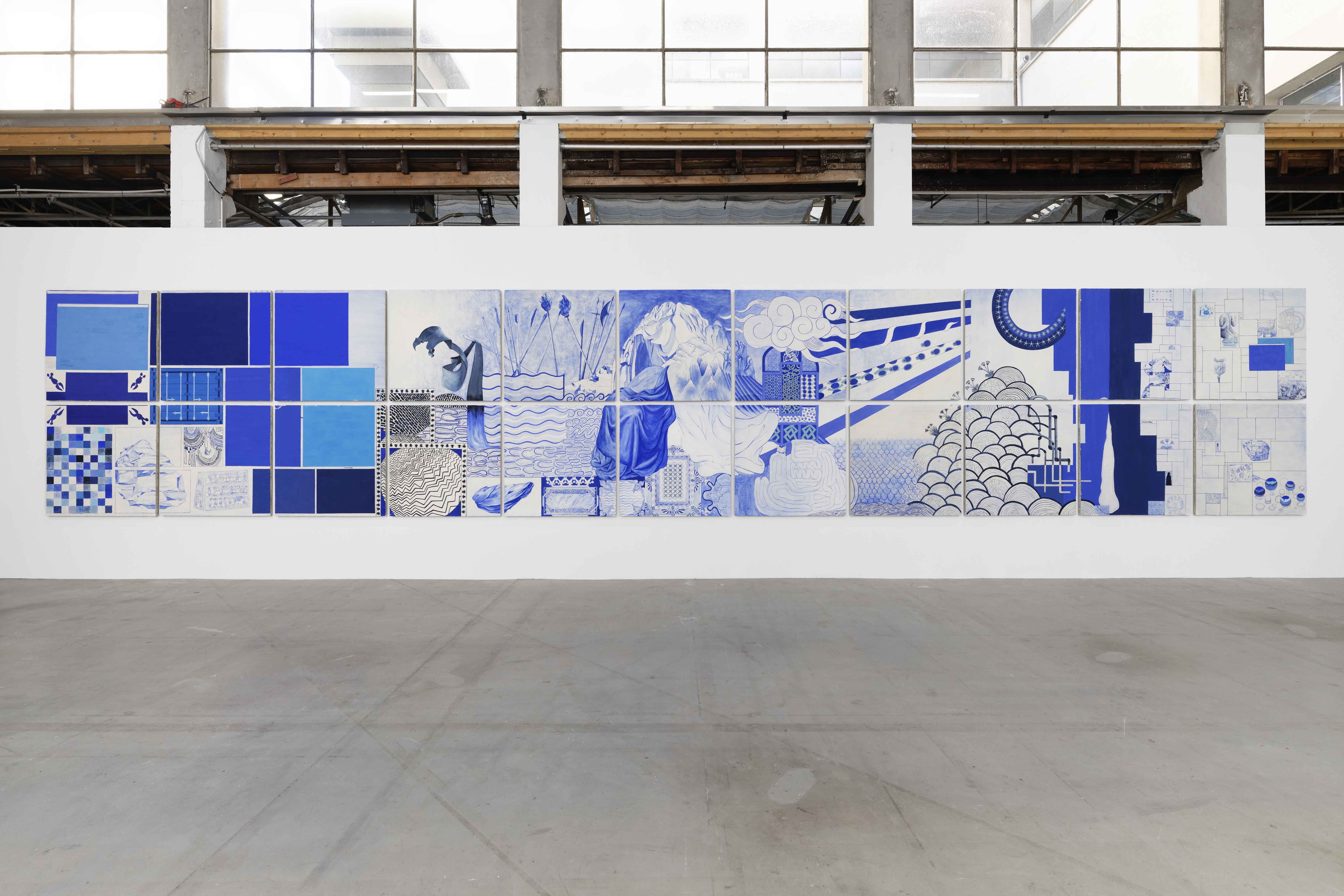 In her research-driven practice, Çavuşoğlu takes up questions of history and belief by examining objects, images, and cultural symbols that have endured over time. National identity and the mechanisms through which political projects are constructed are recurring concerns. Many of her works address narratives of the past and suppositions of the present through oral histories, archives, artifacts, and raw materials, such as those used for color pigments.
For her forthcoming New Museum exhibition and residency, part of a partnership with the Istanbul-based SAHA Association, Çavuşoğlu expands her ongoing research into the histories of specific colors, exploring the origins and trade history of lapis lazuli, a blue stone exported primarily from Afghan mines since the seventh century BC In her new body of work, Çavuşoğlu will create a wall of fresco panels, an artistic form that has traditionally incorporated lapis pigment; to this day, frescoes yield information about lapis lazuli's trade and distribution, as well as its cultural symbolism. In her installation, Çavuşoğlu will trace the history of the color blue across centuries and diverse geographies—from Central Asia to Africa to Europe—following its transitions and shifting associations, from the sacred to the political to the emotional. Çavuşoğlu's exhibition will be accompanied by a catalogue featuring contributions by New Museum Associate Curator Natalie Bell, artist Mariana Castillo Deball, and independent curator and writer Amy Zion.
The exhibition is curated by Natalie Bell, Associate Curator.
Fresco on 22 aerolam panels, 49 1/4 × 49 1/4 in (125 × 125 cm) each.
Click here for the Interview with Natalie Bell.