Hebdomeros*, in colloboration with Ersöz Ata, mixed technique, 2018. Exhibition view from Lanserhaus, Eppan, IT.

Ouroboros (2019)
70×70 cm, Serigrafi, 130 Edisyon
SAHA desteğiyle New Museum'da sergilenen "Taşın Yeri" (The Place of Stone) adlı çalışmam, ilk doğal mavinin üretildiği Lapis Lazuli taşından hareketle mavi renginin yüzyıllar boyunca farklı coğrafyalardaki seyahatini ve değişimini sembolik bir anlatımla sunuyordu. Özellikle bu projeyle ilişki kuracak şekilde SAHA Üyeleri'ne özel olarak hazırladığım iş, "Taşın Yeri"nde kullanmaktan kaçındığım figürlerin ellerinden oluşuyor. Ellerin oluşturduğu sonsuz çember, mitolojide kendi kuyruğunu ısıran bir yılan ya da ejderha sembolü olan "Ouroboros"u çağrıştırıyor. Lapis Lazuli ve diğer mavi pigmentlerin ekonomik ve politik yolculuğuyla bağdaştırdığım "Ouroboros", bu ilişkiler döngüsünü ifade ediyor.
''Taşın Yeri"ndeki farklı mavi tonlarını yansıtan elinizdeki eser, freskonun tümleyicisi olan bir nevi kılavuz. Lapis Lazuli, indigo, bremer, smalt, mısır, turkuaz ve han mavileriyle birbirini boyayan yedi el, mavi renginin tarihine referansla farklı dönemleri temsil ediyor. Eller, ayrı ayrı kalıplanarak rengin dokusunu en iyi şekilde gösterecek şekilde serigrafi baskı tekniği ile çoğaltıldı. Sağ alt bölümde edisyon numaralarını yazan kendi elimin çizimi olan minyatür el ise, sentetik Lapis Lazuli pigmentiyle renklendirildi.
In Conversation: peer, Aslı Çavuşoğlu, Özge Ersoy, and Merve Ünsal.
The below conversation was conducted over the Internet between November 2017–March 2018 and first appeared in m-est.org.
peer: hi, you three have been collaborating on a project called Vasiyetimdir" for a while. could you talk a little bit about the project as an introduction to our conversation?
Özge: Vasiyetimdir is a publication project that Aslı, Merve, and I initiated in the summer of 2016. It has a straightforward format. We ask artists what remains or should remain of the artistic work after their passing, and we publish their responses in an online platform. There are no rules for the contributions. This can be a text that mimics a legal document, a shortlist of self-imposed rules, a video without a narrative, or simply a dream. The "wills" appear in the By Artists section of m-est.org—the current host of our project. We received the first contribution in October 2016 and since then we have been trying to publish one contribution every two weeks. It's a series that keeps growing with a slow pace.
The title is a phrase that can be roughly translated as "It is my will that…" For us, the most immediate reference is the melodramatic dialogues from the 1970s films in Turkey. I remember three of us sharing a laugh the first time we thought about it. But for some, this title immediately evokes death, loss, and mourning, which says a lot about how the intellectual activities around us have been overwhelmed with these ideas. Our initial thoughts had little to do with the current political climate and violence in Turkey, though. We have been rather curious about what the desire to control artworks says about the current practice of an artist.
Inspiration of the Future Tense
* Sözcü newspaper's special issue for Press Freedom
** Cumhuriyet newspaper left the journalists columns blank after their arrest.
Bedri Rahmi Eyüboğlu, painter, writer and poet, was born in Görele on the Black Sea in 1911. He graduated from the Academy of Fine Arts in Istanbul in 1936, but also studied in France. In 1937 he entered the Academy as the assistant and translator of Leopold Levy, he remained at the Academy until his death in 1975. Bedri Rahmi was a very prolific artist, he painted frescoes at the Lido restaurant in Istanbul 1943, a large panel at the Ankara Opera House (1946). He worked with mosaics and prepared a panel of 250 square meters for the Brussels Fair in 1958 which brought him the first prize award. His mosaic panels are in many places in Europe and his work can be found in various museums in the USA, Europe and Turkey. He is known to have been an excellent teacher and many of Turkey's contemporary artists have praised him.
This over 100 m long mosaic wall was created by the artist for the World Fair in Brussels in 1958 for the Turkish Pavilion. But now, how come that fragments of this wall were discovered in Cyprus? What Dr. Johann Pillai and Anber Onar have to tell sounds like a detective story. The Turkish Ambassador approached Sidestreets to tell that panels of this mosaic wall have been in the Embassy for many years since the 60s and he would like to see the art work moved to a place where it can be displayed for the public to see. When Johann Pillai, Anber Onar and Emin Cizenel started their research from here they discovered more and more fragments with the Turkish military, in the offers' club in Ortaköy, in the Villa Firtina as parts of wall or floor decoration, pieces broken apart and used for tables. The journey of discovery took them to Brussels, London and Istanbul and all over Cyprus. A beautiful work in English and Turkish "The Lost Mosaic Wall – From Expo 58 to Cyprus" by Johann Pillai about its past and its sad journey of destruction and partly recovery in Cyprus. Anber Onar and Emin Cizenel did the curating part and what we see today as exhibition in Sidestreets Nicosia is many months of hard detailed work.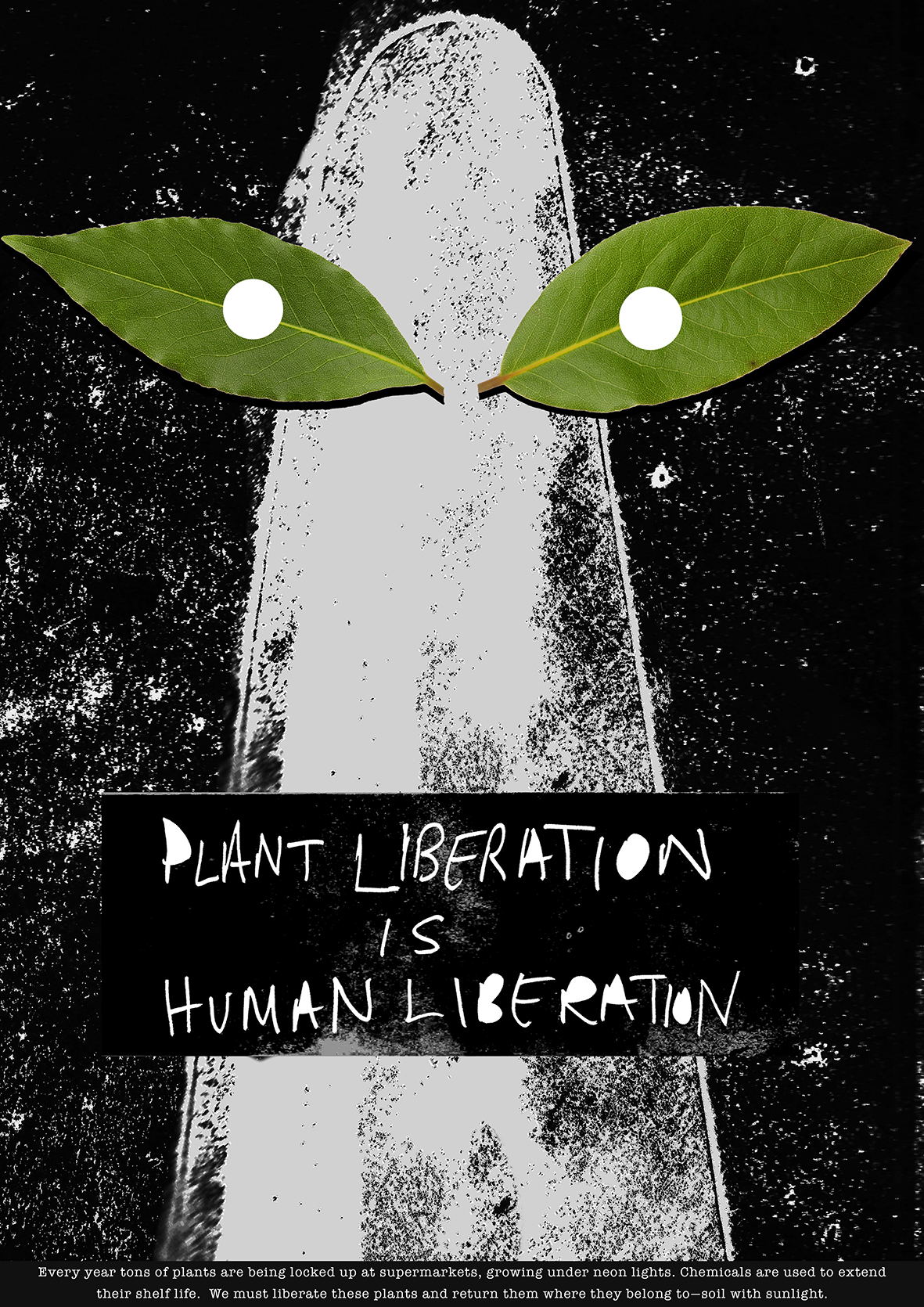 Plant liberation is human liberation!
Every year tons of plants are being locked up at supermarkets, growing under neon lights. Chemicals are used to extend their shelf life. We must liberate these plants and return them where they belong to—soil with sunlight.
Poster created in collaboration with Burcu Tokatlı for the exhibition 298 111 conducted by the Muzeum Śląskie & OFF Festival between 2018 and 2020 in Katowice.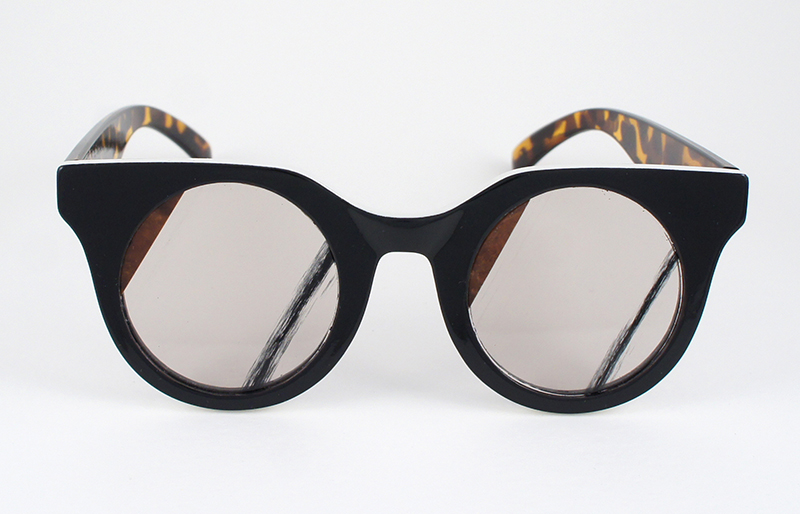 Handmade sunglass, acrylic frame and obsidian, a naturally occurring volcanic glass formed as an extrusive igneous rock, 2016.
A must-see!
My first etching: MU, 2017.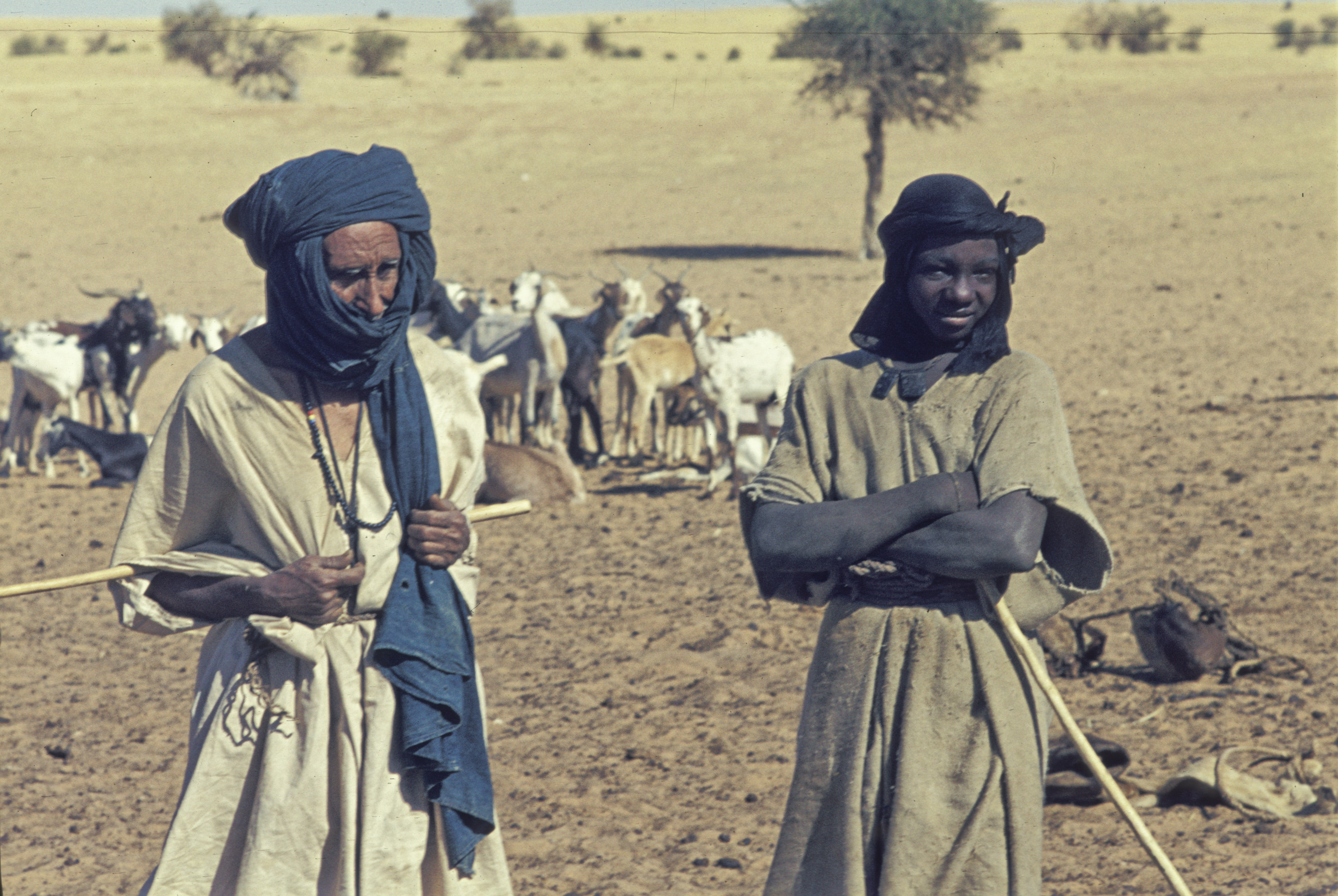 The Tuaregs have been called the "blue people" for the indigo-dye colored clothes they traditionally wear and which stains their skin.
G-20 Summit or learning from cats